CONVERSATION WITH BUSINESS OWNERS - SELLING AN ENTREPRENEURIAL BUSINESS - THE GOOD, THE BAD, THE UGLY
Join us as we have a conversation with two business owners and partners about their discovery process as they began their exit planning journey. A strong discovery process sets the stage for business owners to move past their initial fears and limitations to progress around transitioning. The discovery process will reveal opportunities and gaps both personally and in the business that, if remediated, will add considerate market value and will provide options and clarity on how to proceed to a successful exit for all stakeholders.
Learning Objectives:
Understanding a business owner's state of mind at the outset of their journey
Understanding a company's value at the outset and how it compares to what owner's think the value of the business is
A strong discovery process brings into focus key value drivers and initiatives to prepare the owners for exit
A strong discovery process can result in tactical improvements to day-to-day operations and profitability
About the Presenters:
Learn from industry experts, Lloyd Biggs, Owner of Budget Blinds of North County San Diego, Adam Berryman, Owner of Budget Blinds of North County San Diego, Jeffrey Kates, MBA, CEPA, Partner at the Founders Group, and Melisa Silverman, Partner, The Founders Group, President, Avenue M Advisors, Inc..
Thank you to our Sponsors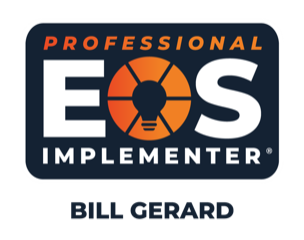 EXIT PLANNING IS GOOD BUSINESS STRATEGY
The Exit Planning Institute, provides Financial Advisors, Accountants, Consultants, and other advisors of business owners with the critical education to differentiate themselves and add value to their existing client relationships through a credential, conference, courses, and content. Download the CEPA brochure for more information.