11 Actions an Owner Must Take to Rapidly Grow Value & Unlock Wealth
Walking to Destiny is not only your essential resource to understand what makes your business attractive and ready for transition; it is a business owner's handbook to know HOW TO rapidly grow value and ultimately unlock the personal wealth trapped in your most significant financial asset: Your Business.
FOR BUSINESS OWNERS. BY A BUSINESS OWNER.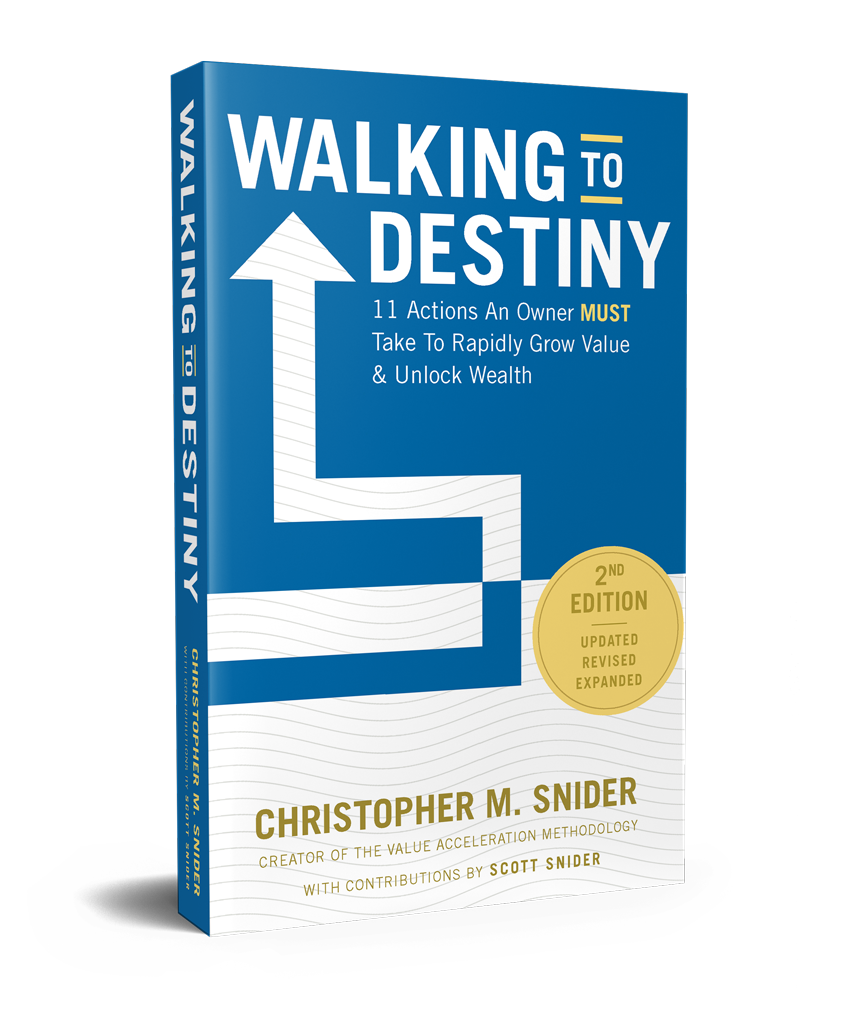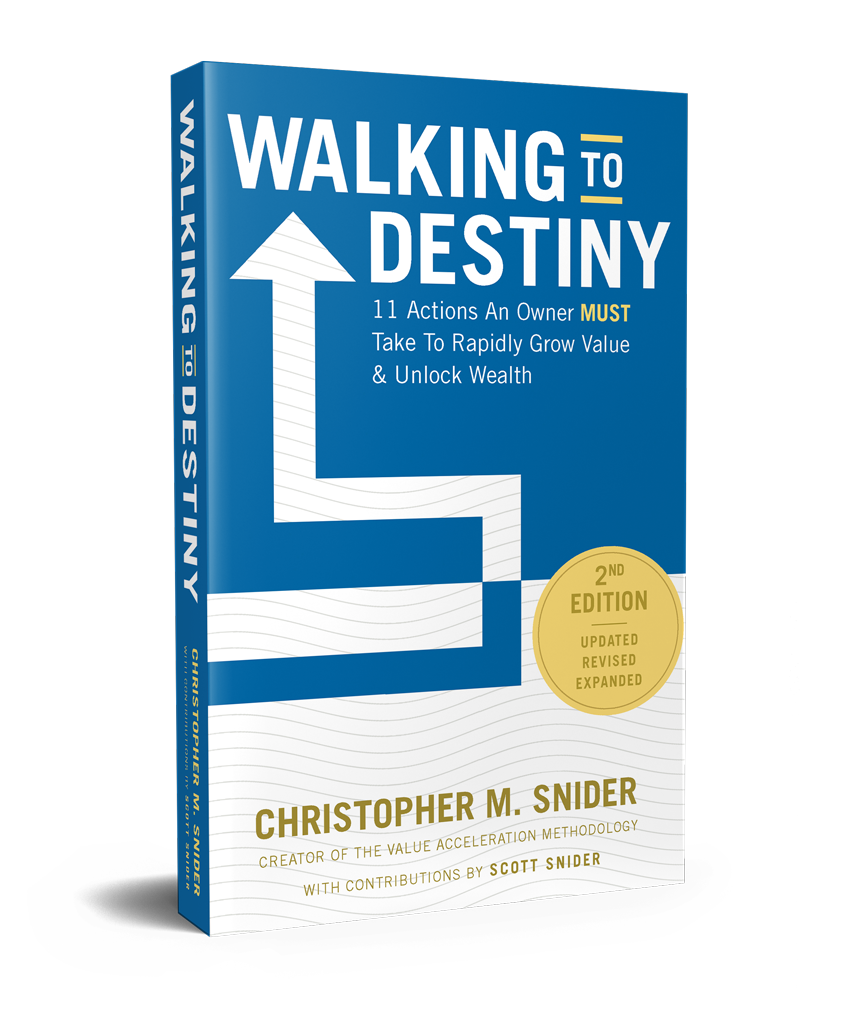 Walking to Destiny was written to arm business owners and their advisors with the knowledge and understanding needed to recognize their potential, execute growth tactics, and harvest the wealth locked inside a business.

The book is also designed to bridge the gap between advisors and owners to get them on the same page. From an advisor perspective, the Value Acceleration Methodology has become the leading process for exit planning and is prominently utilized by exit planning advisors across the world. We want to change the outcome for business owners who have invested their lives in their business.

To do that, we need to change the paradigm of how exit planning is perceived by owners. Exit planning is good business strategy. Exit planning is now. With readiness comes success, freedom, and wealth, and providing that roadmap is the purpose of Walking to Destiny.
Download the First Five Chapters of Walking to Destiny Below for FREE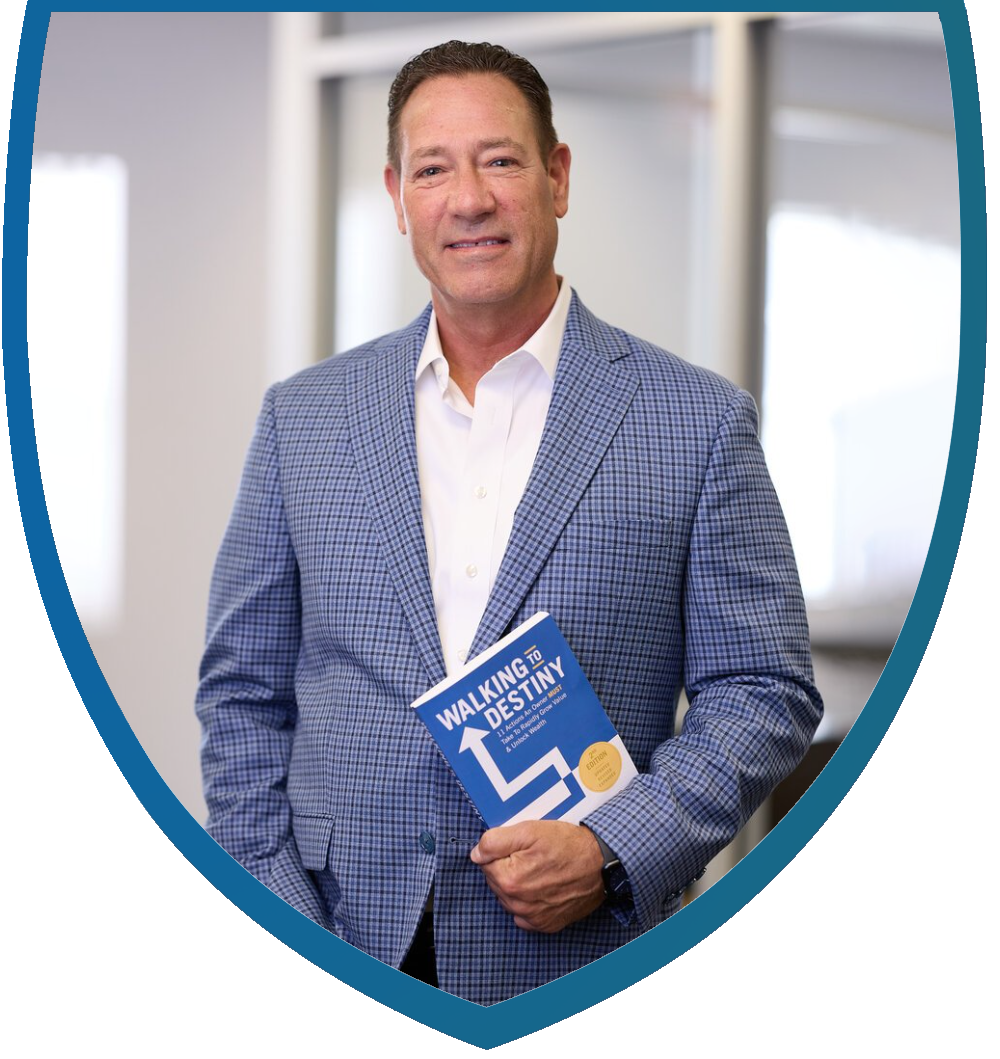 Christopher M. Snider.
Chris Snider, CEPA, is the award-winning author of Walking to Destiny: 11 Actions an Owner Must Take to Rapidly Grow Value & Unlock Wealth, a business strategy book about the Value Acceleration Methodology™. Snider is a renowned content provider to the middle market business community, trade & industry associations, and professional education organizations. For his written work and contributions, Snider has been awarded recent honors that include 2016 NACVA Industry Titan Architect and 2016 AM&AA Thought Leader of the Year. Snider is the Managing Partner of Snider Premier Growth, the CEO of Exit Planning Institute, the Founder of ThinkTank Publishing House, and the contributing author of SniderValueIndex.com. Chris is a family business owner, owning stakes in 8 lower middle market companies with his son, Scott.