SHIFTING FROM OPERATIONS TO PREPARING FOR A SALE OF THE BUSINESS TO CREATING LIFE'S NEXT CHAPTER
Two business owners, valuation advisor and their business broker share the process of getting a valuation, implementing measures needed to optimize the value of the business, shifting to advisors suited to prepare for a sale and preparing to move to new lives so they don't step out into a vacuum.
Learning Objectives:
Gail a full perspective of the continuum from owning and running a business, to seeing it differently as it is prepared for sale, to defining and preparing one's future to be stepped into.
Learn how they saw and implemented the building of revenue and overall value of the business with a more distant eye toward selling it someday in the future.
Find out the role personal retirement/next chapter planning of each of the individual owners played a role in their momentum toward increasing the value of the business.
Understand the shift in managing personnel, business development, and reconfiguring their business advisory team as the selling of the business came into immediate, full focus.
About the Presenters:
Learn from industry experts, Ray Thompson and Curt Stahl, Co-Owners, Images by Lighting and Melisa Silverman, Valuation Expert, Avenue M Advisors, Inc.
*Please Note: This meeting is free to attend virtually. If you are attending virtually, please register here through Zoom. If you are attending in-person, please use the button on the right.
Register for our first six meetings of 2023 and receive a one-meeting off discount! Click here for more information.
Thank you to our Sponsors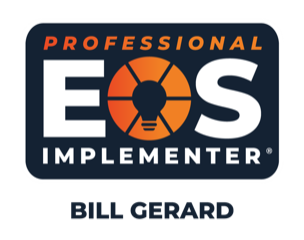 EXIT PLANNING IS GOOD BUSINESS STRATEGY
The Exit Planning Institute, provides Financial Advisors, Accountants, Consultants, and other advisors of business owners with the critical education to differentiate themselves and add value to their existing client relationships through a credential, conference, courses, and content. Download the CEPA brochure for more information.