CHARITABLE PLANNING FOR BUSINESS OWNERS
This discussion will provide an overview of different charitable planning strategies, considerations and tax planning benefits that should be discussed with business owners as they are planning for the exit or transition of their business.
Overview of charitable planning vehicles
Considerations when gifting business interests
Tax benefits of gifting business interests
Learning Objectives:
Pre-sales Opportunity: Charitable planning strategies in a pre-sales planning situation to deepen and retain relationships with your best clients.
Strategy: By funding the most appropriate charitable giving vehicle or vehicles ahead of a business sale, the client can pre-fund their charitable giving and establish their family's charitable legacy.
Strategy in action: A pre-sale contribution of assets can increase the assets available for grant making, reduce your client's tax burden, and allow assets to be managed with the opportunity to grow tax free.
About the Presenters:
Learn from industry experts, Jeff Gerold, CFP®, CEPA®, Senior Director of Development, Southwest, National Philanthropic Trust and Rudy Flescher, Regional Director, West, National Philanthropic Trust.
*Please Note: This meeting is free to attend virtually. If you are attending virtually, please register here through Zoom. If you are attending in-person, please use the button on the right.
Register for our first six meetings of 2023 and receive a one-meeting off discount! Click here for more information.
Thank you to our Sponsors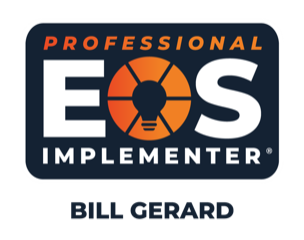 EXIT PLANNING IS GOOD BUSINESS STRATEGY
The Exit Planning Institute, provides Financial Advisors, Accountants, Consultants, and other advisors of business owners with the critical education to differentiate themselves and add value to their existing client relationships through a credential, conference, courses, and content. Download the CEPA brochure for more information.