ESOPS AS AN EXIT PLANNING STRATEGY
An ESOP, or employee stock ownership plan, provides a tax-advantaged solution that can meet a company's needs in a variety of situations. ESOPs can be used to generate shareholder liquidity, create a market for the shares of a closely help company, increase employees' productivity by making them beneficial owners, and support a tax-advantageous exit strategy for departing shareholder(s). In his upcoming presentation, "ESOPs as an Exit Planning Strategy," SES ESOP Strategies' Mark Russell will offer attendees a more thorough understanding of ESOPs as a business exit planning strategy, including the options, mechanics, benefits, risks, and ideal candidates.
Learning Objectives:
Some of the myths associated with ESOPs
The benefits and pitfalls of utilizing an ESOP
Some business succession planning considerations
What type of situations are best suited for an ESOP
Thank you to our Sponsors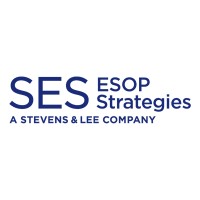 EXIT PLANNING IS GOOD BUSINESS STRATEGY
The Exit Planning Institute, provides Financial Advisors, Accountants, Consultants, and other advisors of business owners with the critical education to differentiate themselves and add value to their existing client relationships through a credential, conference, courses, and content. Download the CEPA brochure for more information.