HELPING FOUNDERS FIND FULFILLMENT THROUGHOUT THE EXIT PROCESS
Join Brandon Hatton as he explores the journey of both founders and their families before and after a sale, guiding attendees to empower their clients and their loved ones in finding a renewed sense of identity, purpose, and fulfillment in their next chapter of their lives. Going beyond surface-level strategies, Brandon will provide actionable tools for participants to assist their clients and their families in reframing their relationships with money, work, and life will before the exit, ensuring they are equipped to navigate this transition with confidence. By facilitating open and honest conversations, CEPAs will understand the crucial role they play in helping founders gain the buy-in and support of their families, while also visualizing the desired outcome of the exit. Thus, communication becomes the cornerstone of a comprehensive pre-and-post-exit journey, in which both founders and their families can thrive together.
Learning Objectives:
Gain a fresh perspective on the emotional and psychological aspects involved in the journeys of founders and their families throughout the exit process.
Learn actionable strategies to empower clients and their loved ones in developing a pre-and-post-exit plan that aligns with their goals and values.
Understand how to foster environments in which founders and their families can have meaningful conversations about their vision for the future.
Thank you to our Sponsors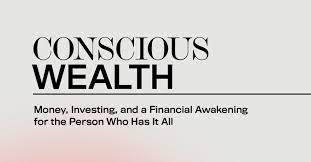 EXIT PLANNING IS GOOD BUSINESS STRATEGY
The Exit Planning Institute, provides Financial Advisors, Accountants, Consultants, and other advisors of business owners with the critical education to differentiate themselves and add value to their existing client relationships through a credential, conference, courses, and content. Download the CEPA brochure for more information.