THE POWER OF LEVERAGING FRACTIONAL EXECUTIVES IN THE C-SUITE
With an impending or existing recession, businesses are facing unprecedented challenges that especially threaten Small to Mid-sized private businesses (SMBs). Finding experienced strategic growth-minded leaders amidst potentially crippling cash flow, supply chain, distribution, and changing technology automation are just a few areas of concern. In such a turbulent environment, organizations need access to vetted C-level talent across all functional disciplines to spark a strategic reset and provide experienced insight, advice, and support using industry Best Practices to successfully scale business value to the next level.
SMBs are increasingly engaging fractional resources for short and long-term engagements to provide expertise to enhance business value, and plan future or near-term M&A and exit strategies. What if you could access a national, fractional executive marketplace to partner you with these strategic resources at no cost?
This webinar touches on a range of benefits a fractional C-Suite model can offer businesses to avoid the lengthy process of adding permanent headcount, and provide a flexible strategy to address variable needs and goals.
Learning Objectives:
Organizational design considerations in today's workforce
Some examples of fractional executive and advisor resource models
Insights into the financial benefits of using a comprehensive fractional executive model
Discussion on how fractional executives strengthen exit planning strategy and results
Thank you to our Sponsors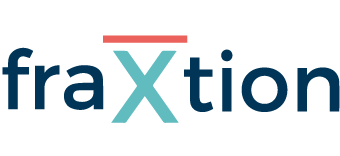 EXIT PLANNING IS GOOD BUSINESS STRATEGY
The Exit Planning Institute, provides Financial Advisors, Accountants, Consultants, and other advisors of business owners with the critical education to differentiate themselves and add value to their existing client relationships through a credential, conference, courses, and content. Download the CEPA brochure for more information.